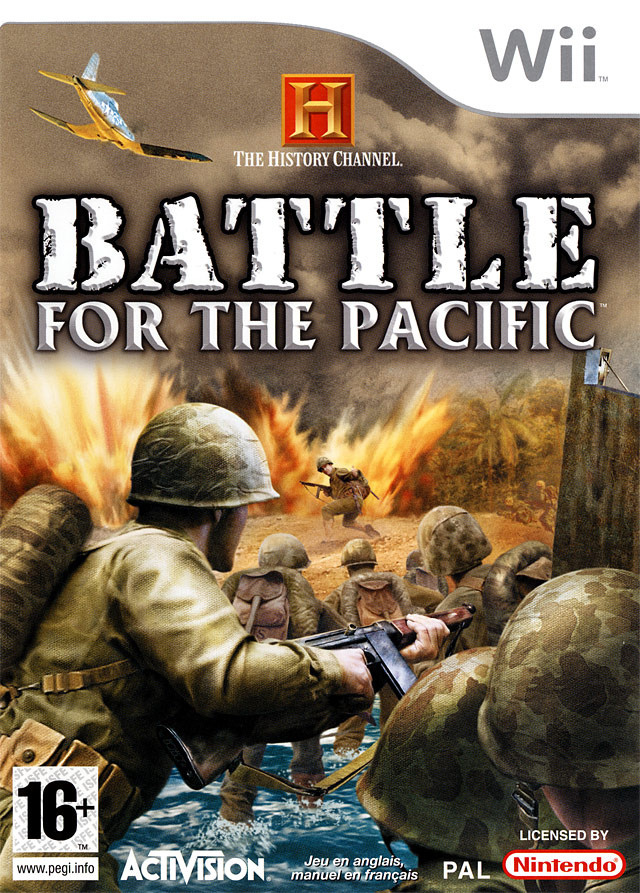 Type : FPS
Note du test : 4/20
Note des joueurs : 11/20
Date de sortie Française : 28 mars 2008(30 novembre 2007 aux Etats-Unis)
Quelques semaines après le PC, la PS3 et la Xbox 360, la Wii accueille à son tour une version d'History Channel : Battle For The Pacific. Très différente de ses consoeurs en termes de structure, elle partage néanmoins avec elles un goût prononcé pour la médiocrité. Voilà donc une leçon d'histoire dont nous nous serions bien passés.
Hébergeur :
Multi-Host
Plateforme :
Wii
Format :
 Wbfs
Langue :
 Francais /Anglais
Sous-titres :
Aucun
Découpé avec :
WinRar
Nombre de fichiers :
 2
 +
1
Taille des fichiers :
 944 Mo
+ 935
 Mo
Taille totale :

 1,94
 Go
Bon Jeux a Tous
Réup javabien
Vu :22909
Une Réponse à "[Multi-Host] History Channel : Battle for the Pacific [FPS][PAL][Wii]"
meme Dit:
11 février 2013 à 19 h 36 min

liens letitbit et ul HS

demande de ré-up
svp merci
Laisser une Réponse
Vous devez être connectés pour poster un commentaire.